Hallo,
heute möchte ich Euch zeigen, wie man Ziegelsteine künstlich ausblühen lässt.
In meinen Fall handelt es sich um eine Tapete mit echten Ziegeln darauf, keine ganzen, sondern halt nur Scheiben davon. Das gab es damals mal. Der Begriff " Ausblühen " kommt aus der Baubranche und hat etwas mit den Ziegelsteinen zu tun. Wer es genauer wissen möchte, den möchte ich bitten es selber zu recherchieren.
Was ich benutzt habe um meine Wand / Tapete zum blühen zu bringen, ist Farbe, einen Pinsel, und einen Lappen.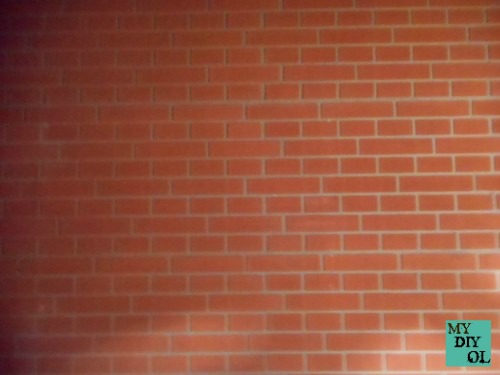 vorher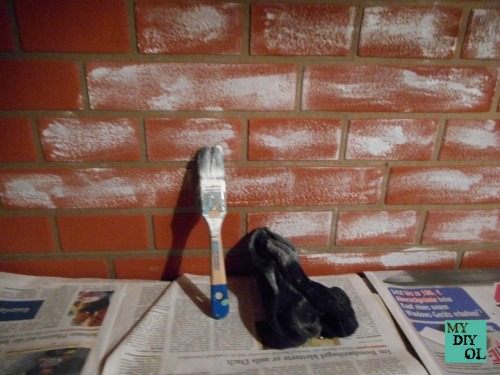 man nehme Farbe, Pinsel und einen Lappen....
mit dem Pinsel etwas Farbe auftragen und dann mit dem Lappen verwischen.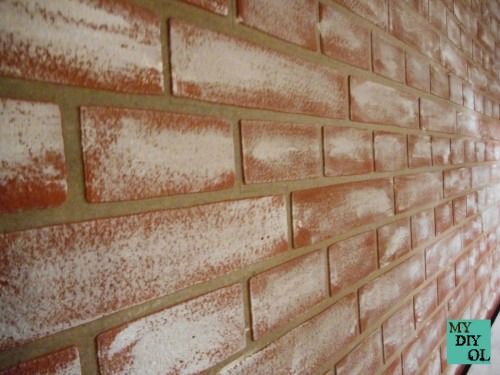 Detail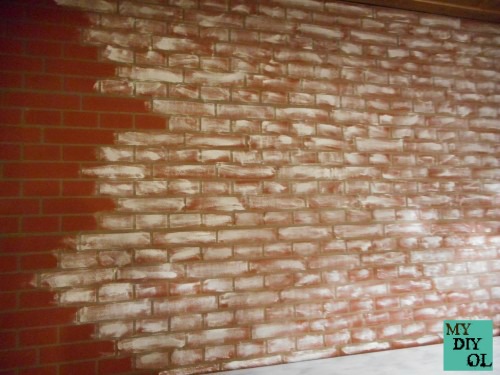 nachher
So kann man eine Mauer auch älter wirken lassen. Die Idee ist nicht neu, viele lassen so auch ihren Kamin oder Schornstein schöner aussehen.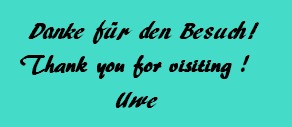 Link up to these great parties :
Friday Funday 24 Blog Hop
,
Friday Frivolity & Link-Up Blog Party
,
Friday's Five Features ~ No. 114
,
What to do Weekends #145
,
PJ 302 – an upcycled link party
,
Best of the Weekend!
,
STH LINK PARTY #92
,
Saturday Sparks Link Party 138
,
Treasure Hunt Thursday #225
,
NO RULES Weekend Blog Party #156!
,
Sundays at Home Week 80
,
Happiness Is Homemade Link Party #95
,
TABLE IT LINK PARTY #67
,
MERRY MONDAY LINK PARTY #77
,
Turn It Up Tuesday Link Party #110
,
INSPIRATION MONDAY 1026 EDITION
,
Create Link Inspire Linky Party #100
,
October 27th: DIY & Recipe Linky
,
Inspire Me Monday #83
,
Totally Terrific Tuesday Link Party October 26, 2015
,
Project Inspire{d} Link Party #142
,
TUESDAYS AT OUR HOME #135
,
Two Uses Tuesday Link Up 52
,
The Scoop #194
,
Tuesdays with a Twist #134
,
Talented Tuesday Link Party #52
,
FDTR #190
,
Wake Up Wednesday Linky Party #92
,
Share Your Cup Thursday #171