Hallo,
in meiner Garage habe ich noch dieses schöne alte Brett gehabt, und da wir für unsere Küche noch ein neues Regal haben wollten, bot sich das sehr gut an. Auf den folgenden Bilder seht Ihr, wie das Regal entsteht.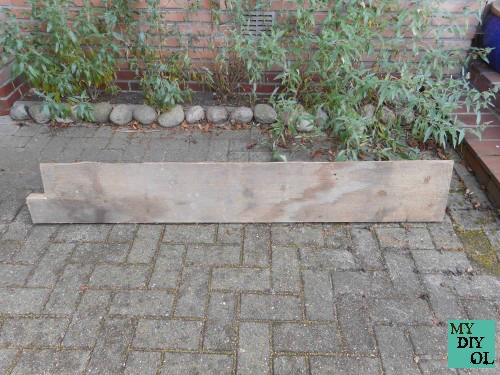 Brett, ca. 4 cm dick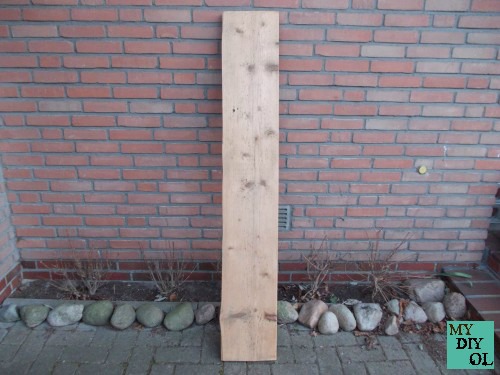 So sieht das Brett geschliffen aus.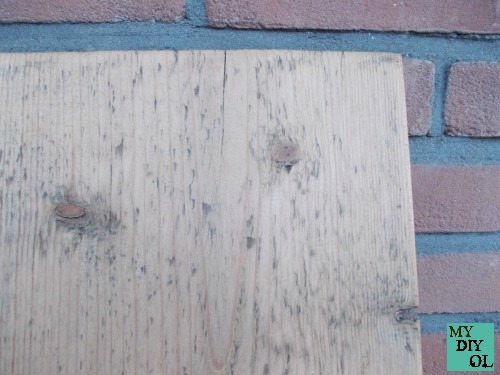 Detail. Um die natürliche Farbe des Brett zu erhalten, habe ich es zum Schutz mit Klarlack gestrichen.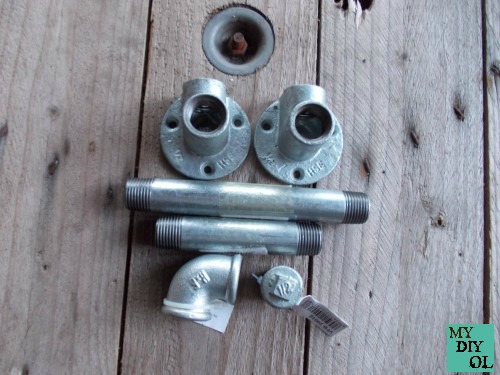 Als Befestigung wollte ich keine normalen Metallwinkel. Deshalb habe ich mir solche Rohre und Verbindungen besorgt, die man normalerweise im Sanitärbereich verwendet.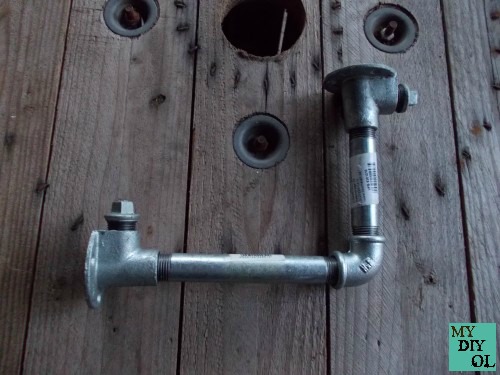 Aus diesen Rohren und Verbindungen habe ich drei solche Winkel zusammengeschraubt und diese dann an Wand und Brett geschraubt .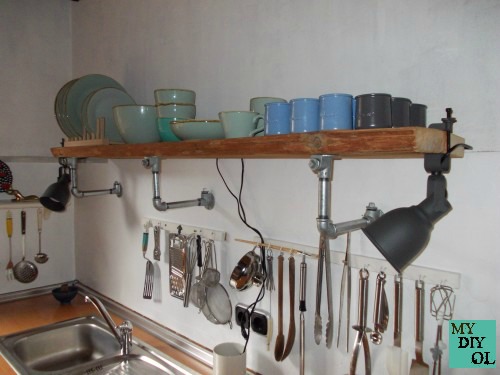 Das ist nun das Endergebnis. Wir mögen es sehr, da es nicht aus dem Katalog , sondern selbstgemacht ist. Unterhalb des Regals haben wir einfach noch ein paar einfache Holzleisten an die Wand geschraubt, und mit Schrauben und Haken versehen , wo wir unsere Küchenutensilien aufhängen können.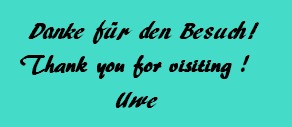 Link up to these great parties:
Share Your Cup #191
,
Friday Frivolity
,
Homemade and Handcrafted No. 18
,
A Morning Cup of Joe
,
The Weekend Blog Hop
,
Talk of the Town #13
,
Friday's Five Features ~ No. 134
,
The DIY Collective No. 13
,
NO RULES WEEKEND BLOG PARTY #178!
,
Home Sweet Home #265
,
PJ 324
,
Sundays at Home Week 103
,
Inspiration Monday Edition 403
,
Cooking and Crafting with J & J
,
Hearth and Soul Hop Link Party April 4
,
INSPIRE ME MONDAY #76
,
Sweet Inspiration Link Party